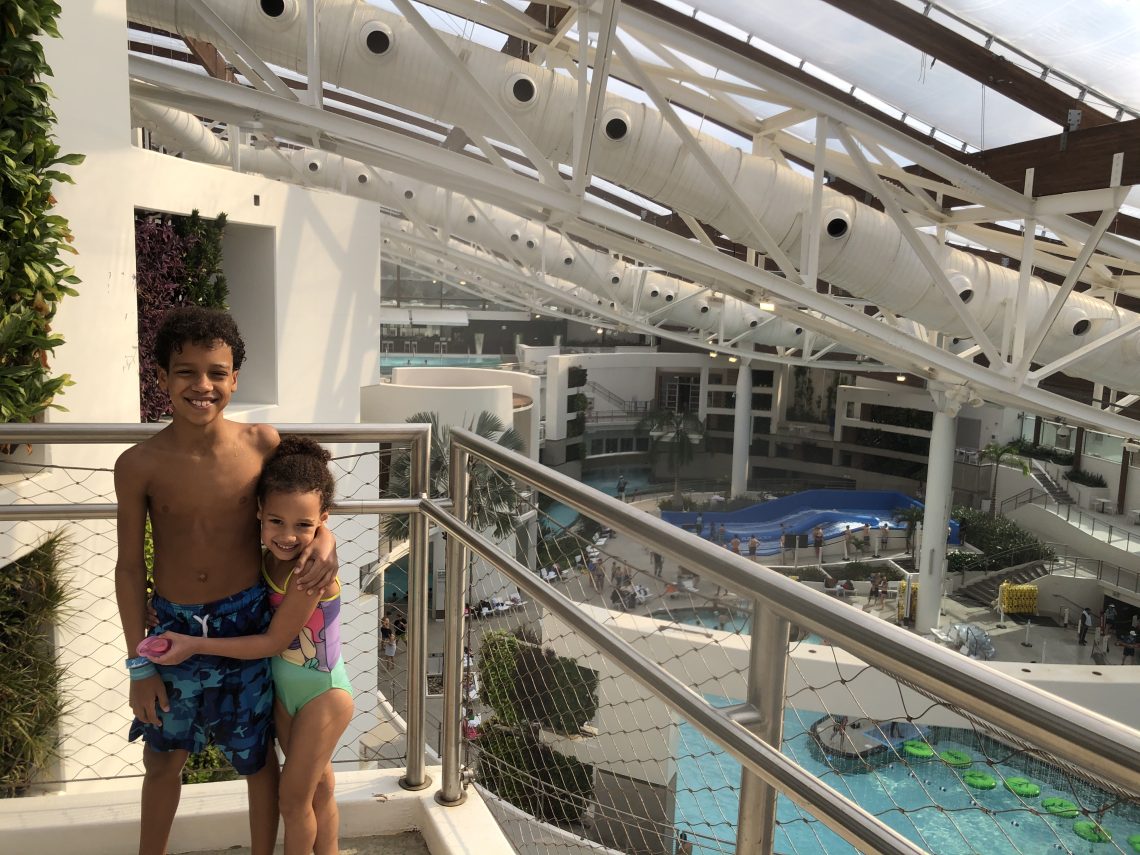 A Winter Birthday Celebration at SoundWaves Waterpark
*disclamier: This trip was taken in 2021 during the height of the pandmemic when mask wearing was still the norm. Mask are not required at Soundwaves or Opryland at this time.
As we prepared to celebrate Ansley's birthday in January, we searched for a unique and exciting destination to make her special day unforgettable. That's when we discovered SoundWaves Waterpark in Nashville, Tennessee. This upscale waterpark offers an impressive range of attractions, catering to all ages and preferences. From thrilling rides to relaxing lazy rivers, SoundWaves became the perfect choice for a birthday getaway.
A Birthday to Remember:
Our adventure at SoundWaves began with a few of us trying out the FlowRider. The friendly and skilled instructors guided us through the experience, ensuring we had a fantastic time while learning something new. We were truly impressed by the cleanliness and upscale atmosphere of the park, making it a delightful experience for the entire family.
One of the reasons we chose SoundWaves was its appeal to a wide range of age groups. While many water parks cater primarily to young kids, SoundWaves offers attractions for everyone, from toddlers to adults. We enjoyed the warm water, the adrenaline-pumping rapid pool, the soothing lazy river, and the fun-filled family water slides that made for a great bonding experience.
The Perfect Winter Experience with a Touch of Summer:
Even though we visited SoundWaves in January, we were still able to enjoy the stunning Christmas lights and decorations throughout the park. As a special bonus, we were treated to a professional ice-skating show, ice bumper cars, and thrilling snow tubing. The beautiful winter decorations added a magical touch to our trip, making it even more memorable.
We also learned that during the summer months, SoundWaves expands its offerings with an outdoor park, providing even more choices for families to enjoy. With 4 acres of both indoor and outdoor attractions, this water park has something for everyone.
Adults-Only Areas:
In addition to the family-friendly attractions, SoundWaves also offers adult-only areas, perfect for when parents need a break or couples seek a more relaxing experience. With private cabanas and a designated pool, adults can unwind and enjoy some well-deserved downtime.
The Ultimate Stay at Gaylord Opryland Resort:
SoundWaves Waterpark is located within the impressive Gaylord Opryland Resort, which offers incredible accommodations, dining options, and entertainment. With numerous onsite restaurants, you never have to leave the resort. However, we highly recommend exploring Nashville, a vibrant city with a rich history and lively music scene.
Conclusion:
Our visit to SoundWaves Waterpark was an unforgettable experience that made Ansley's birthday celebration truly special. If you're looking for a unique and exciting destination for your next family getaway, consider SoundWaves Waterpark. With its variety of attractions and upscale atmosphere, this waterpark will exceed your expectations and create lasting memories for the whole family.