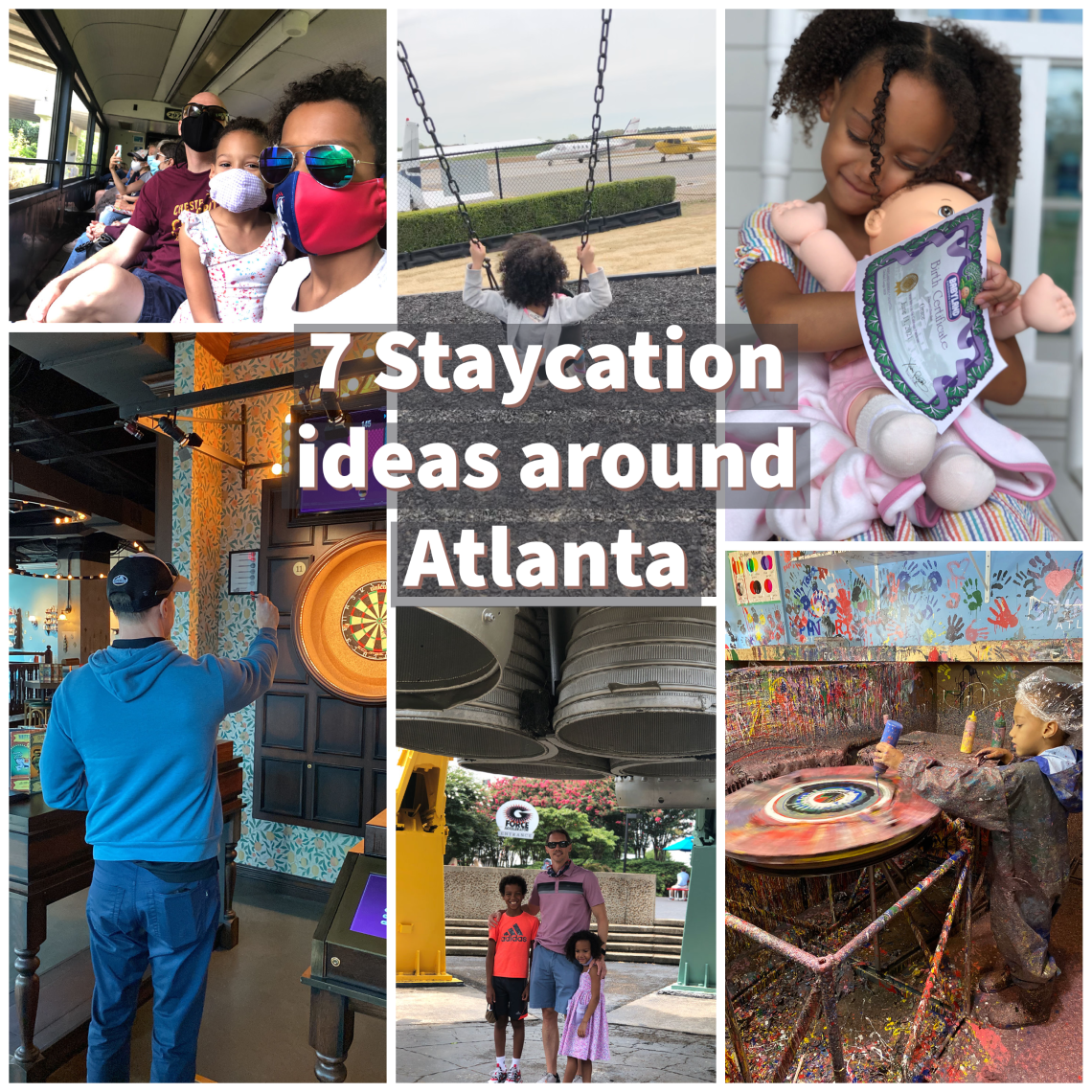 7 Staycation Ideas Around Atlanta
*We visited most of these places during the height of the pandemic when mask-wearing was the norm. Mask-wearing is not currently required at any of the places listed below.
Looking for family-friendly staycation ideas near Atlanta that everyone will enjoy? Check out these unique activities we discovered, including historical gold mines, charming doll hospitals, amazing space centers, and picturesque train rides.
Spin Art Atlanta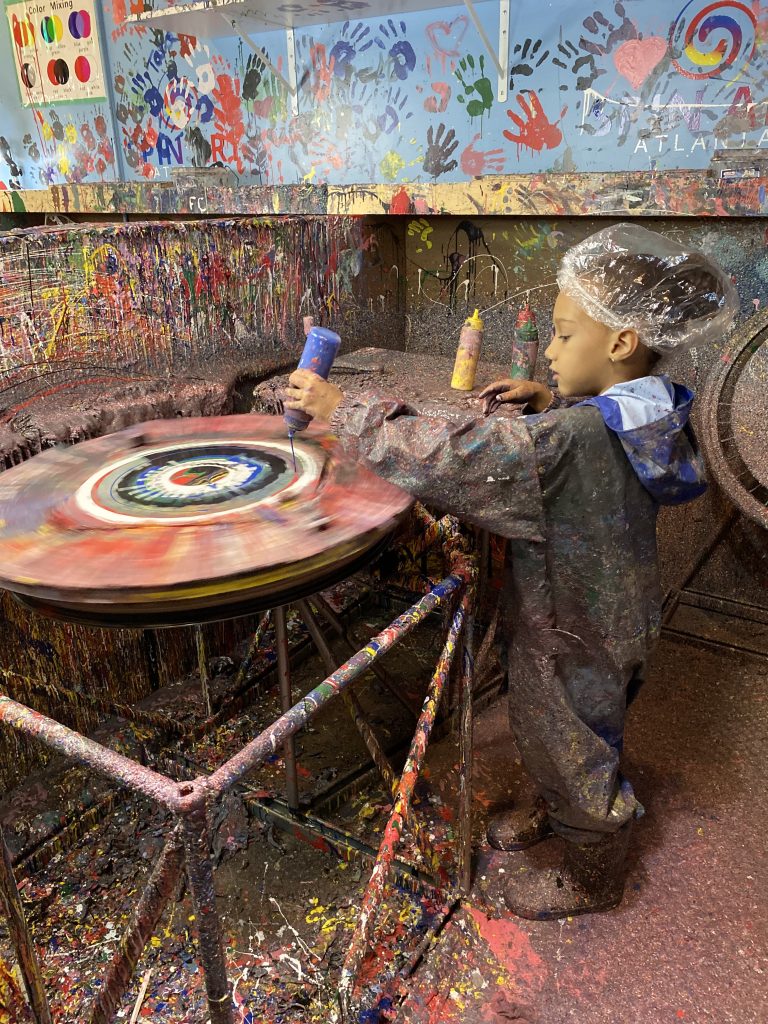 Discover the magic of Spin Art Nation Sugar Hill, an immersive and interactive art experience that captivated Jackson and Ansley with its unique and exhilarating approach to creativity. This one-of-a-kind destination in Sugar Hill, Georgia, offers visitors the opportunity to create colorful, mess-free masterpieces using a spinning wheel and paint. With a designated spot to record the experience and protective gear to keep everyone clean, it's no wonder that Jackson and Ansley have been asking to return for more fun-filled, artistic adventures.
Consolidated Gold Mines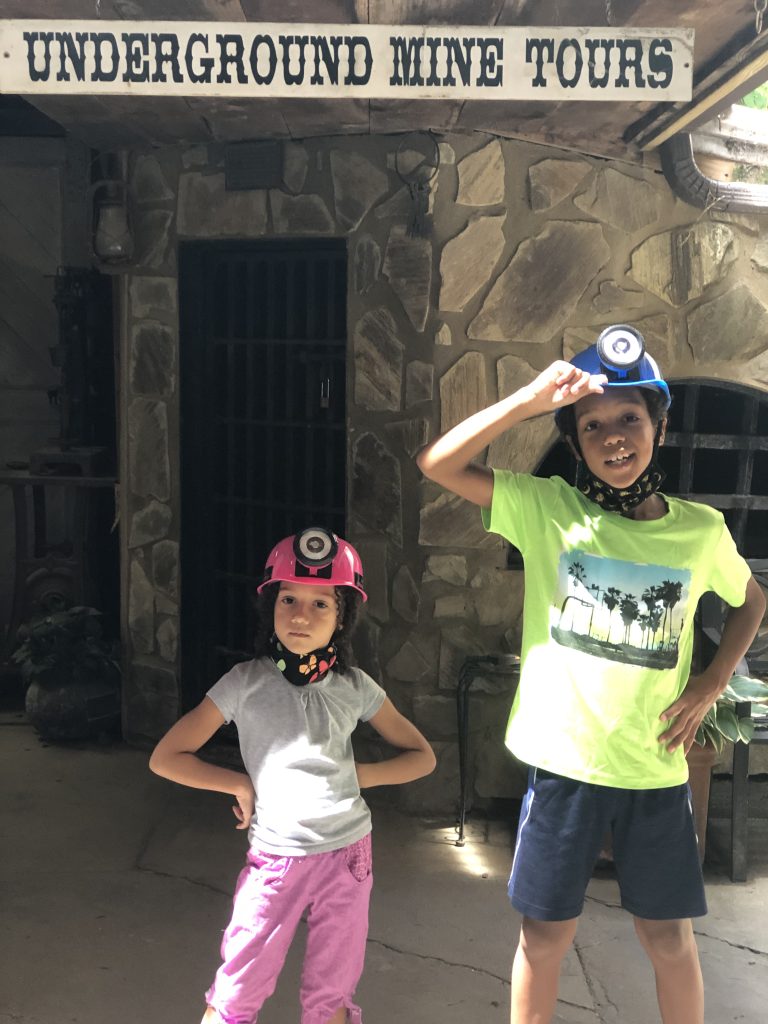 The Consolidated Gold Mine in Dahlonega, Georgia, is a historic gold mine that offers a unique and exciting experience for visitors of all ages. The underground tour of the old gold mine is the highlight of the visit, where you can see authentic mining equipment and explore the mine tunnels. Gold panning and gemstone mining are also popular activities that are fun for the whole family. The excellent customer service from the friendly and knowledgeable staff is a standout feature of the mine. All in all, the Consolidated Gold Mine is a must-visit attraction for anyone in the Dahlonega area looking for a fun and educational activity.
Blue Ridge Train Ride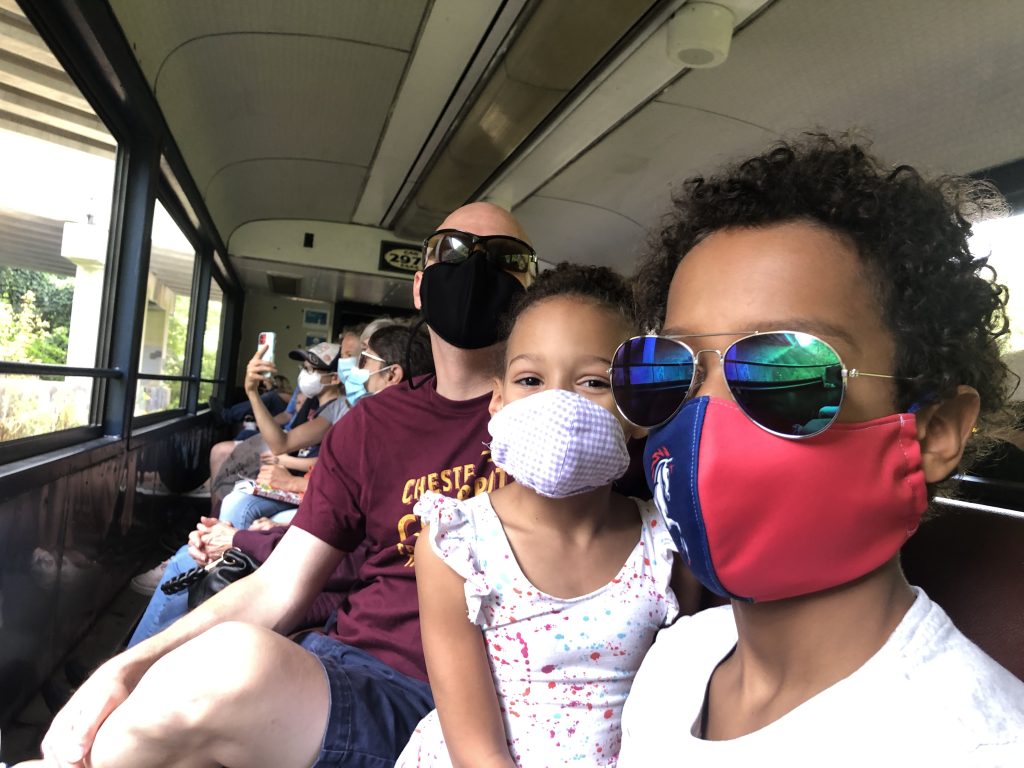 If you're looking for an unforgettable family adventure, hop aboard the Blue Ridge Scenic Railway and explore the charming town of Mcaysville, straddling the Georgia-Tennessee border. With breathtaking views from the open air car, delightful local eateries overlooking the water, and unique shops to discover, this day trip offers something for everyone. Be sure to capture that Instagram-worthy moment standing in two states at once, and enjoy the perfect blend of Southern charm and history that makes this experience a must-visit for families.
Spacestation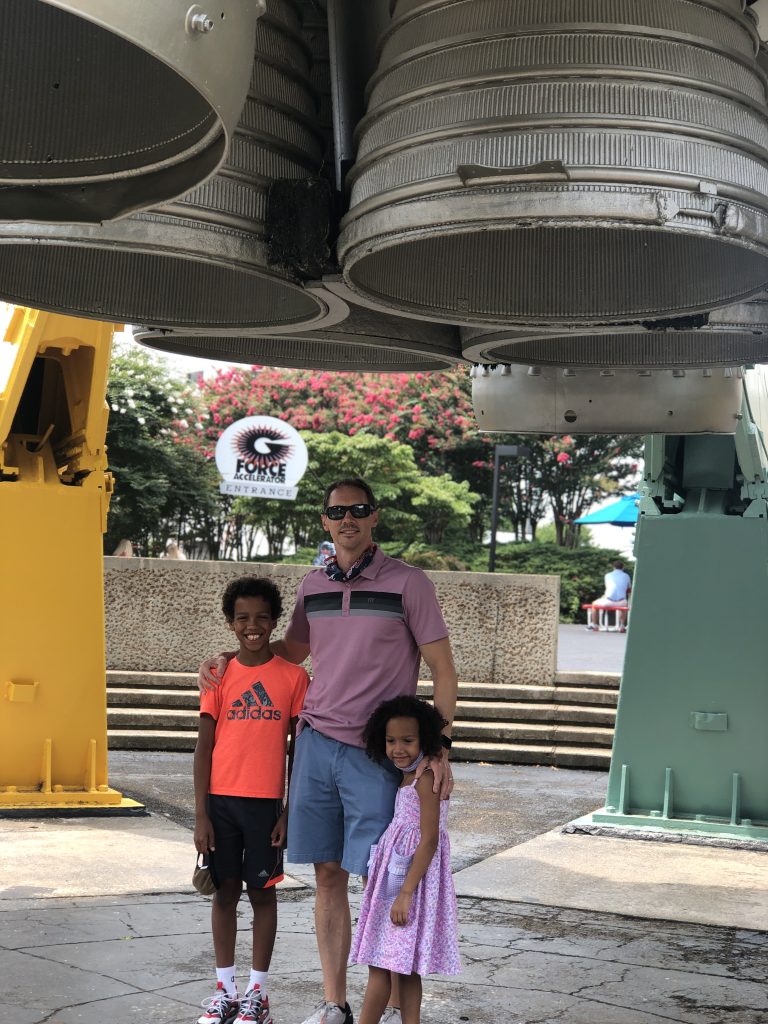 Embark on an out-of-this-world adventure at the U.S. Space & Rocket Center in Huntsville, Alabama. Just a short drive from Atlanta, this interstellar attraction offers an unforgettable experience for the whole family. Explore a model space station, get up close with spacecraft and rockets, and delve into the lives of astronauts through fascinating exhibits and artifacts. With hands-on interactive activities and the chance to taste space ice cream, the U.S. Space & Rocket Center is a must-visit for families seeking a unique and educational experience.
Babyland General Hospital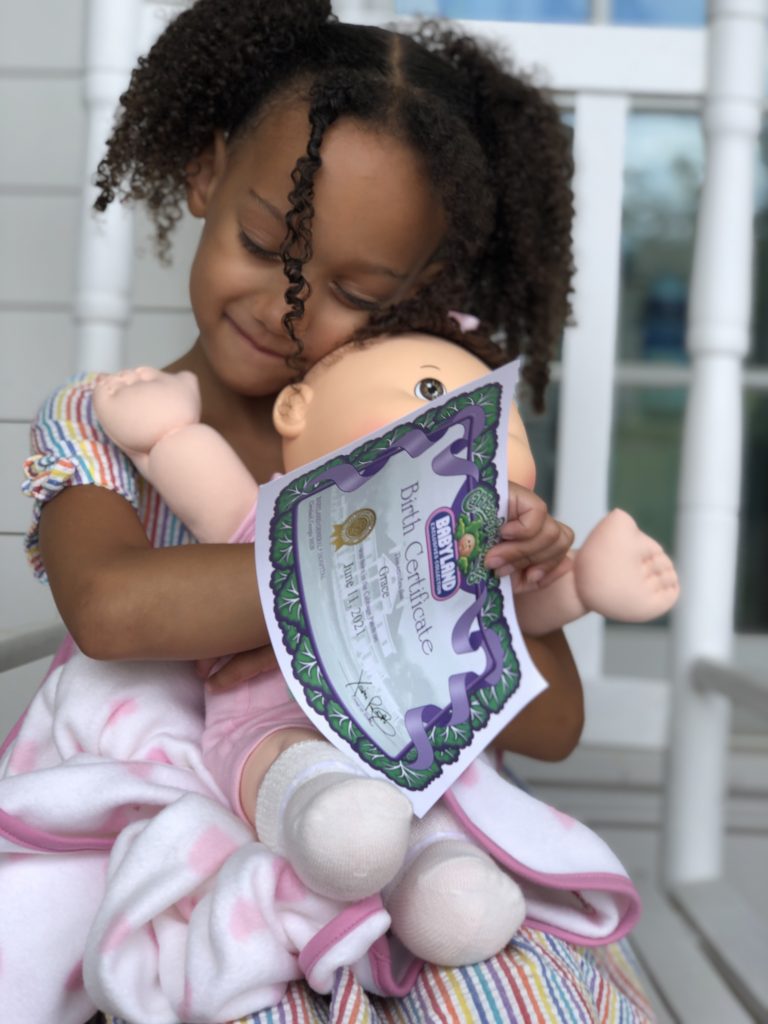 Experience a delightful family adventure at Babyland General Hospital, the birthplace of Cabbage Patch Kids, situated just 75 miles north of Atlanta. Dive into the captivating world of these iconic dolls as you watch the magical birth of a Cabbage Patch Kid from a tree, stroll through the beautifully maintained grounds, and select from a wide array of dolls. If you're specifically looking for a darker-skinned doll from their signature collection, I recommend calling ahead before your visit to ensure they have the desired doll in stock.
Flight Club Atlanta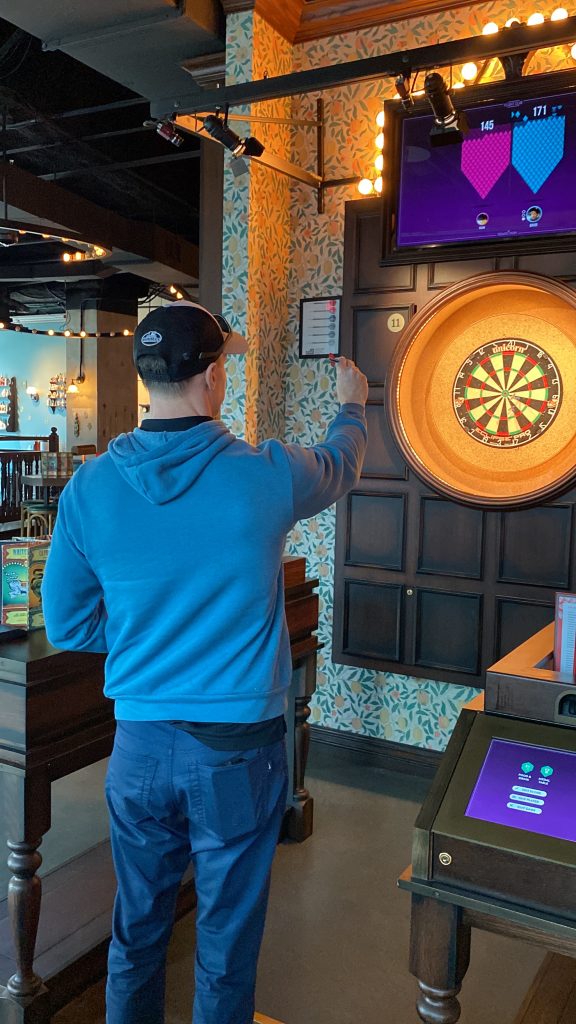 Flight Club Darts Atlanta is the perfect destination for fun game adventure, featuring a stunning atmosphere, delicious food, and a variety of dart games for all skill levels. With family-friendly hours and an exceptional experience that even includes shareable winning moments videos, this unique venue caters to everyone. Remember to book a reservation for weekend visits and enjoy an unforgettable day filled with entertainment and lasting memories.
Peachtree Dekalb Airpot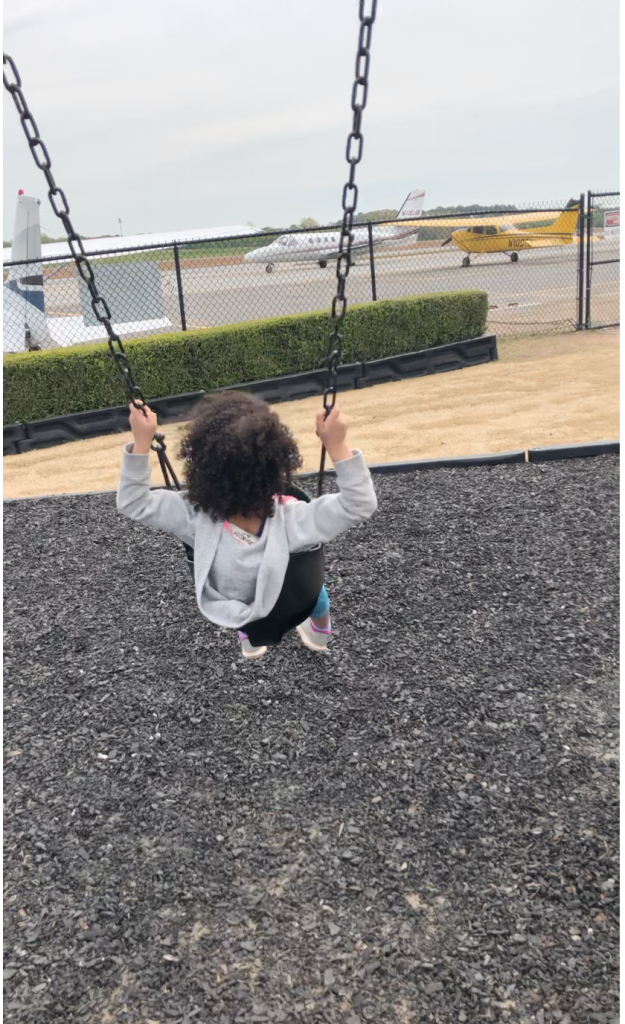 The Peachtree DeKalb Airport Playground offers a unique family outing that combines playtime with an exciting plane-watching experience. With a play area situated close to the runway, bleacher seating for plane enthusiasts, and options for a picnic or dining at the Downwind Restaurant, this destination is perfect for a fun-filled day. Don't miss out on this thrilling adventure that promises a memorable time for both kids and adults.
These awesome spots near Atlanta are perfect for making unforgettable family memories. From cool art experiences to visiting a quirky doll hospital, you'll have a blast and share loads of laughs together. So, grab your crew and get ready for some amazing staycation fun that everyone will enjoy!