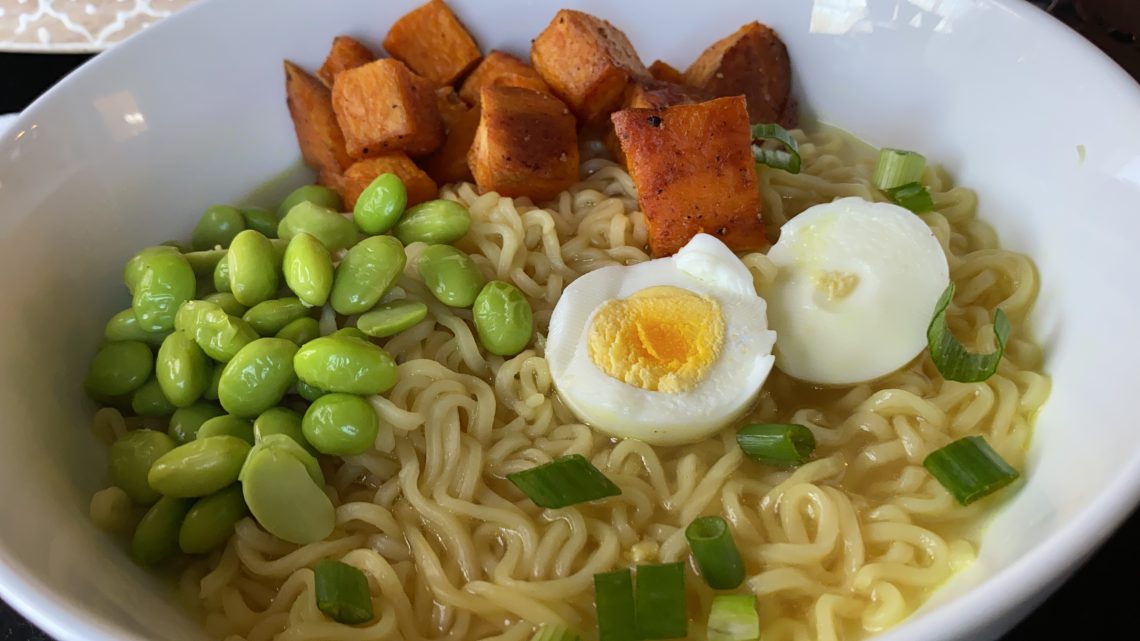 This week's menu is a mix of celebratory meals, healthy meatless options, and classic comfort foods.
We kicked off the week with Austin's Birthday Celebration on Sunday. We had a family gathering and ordered his favorite foods.
On Monday, we went meatless and indulged in a delicious Ramen Bowl filled with edamame, sweet potatoes, green onions, and eggs. This dish is packed with flavor and nutrients, making it a perfect addition to our weeknight dinner rotation.
Tuesday brought us Garlic Butter Chicken with potatoes and green beans. This classic dish is a family favorite, with the garlic butter adding a rich and savory flavor to the chicken.
On Wednesday, we switched things up with Cuban Roasted Mojo Pork served with rice, black beans, and asparagus. The tangy citrus flavor of the mojo pork pairs perfectly with the rice and beans, making for a delicious and satisfying meal.
Thursday was all about using up our leftovers and reducing food waste.
On Friday, we decided to eat out and enjoy a meal at one of our favorite local restaurants.
Overall, this week's menu is a great mix of celebratory dishes, healthy meatless options, and classic comfort foods. Don't forget to check out the recipe for our delicious Ramen Bowl – it's sure to become a family favorite!
Sunday
Austin's Birthday Celebration
Monday (Meatless)
Ramen Bowl (edamame, sweet potatoes, green onions, eggs)
Tuesday
Garlic Butter Chicken, Potatoes, Green Beans
Wednesday
Cuban Roasted Mojo Pork (Rice, Black Beans,
Asparagus)
Thursday
Left Overs
Friday
Eating Out
Saturday
Spaghetti, Salad, Bread