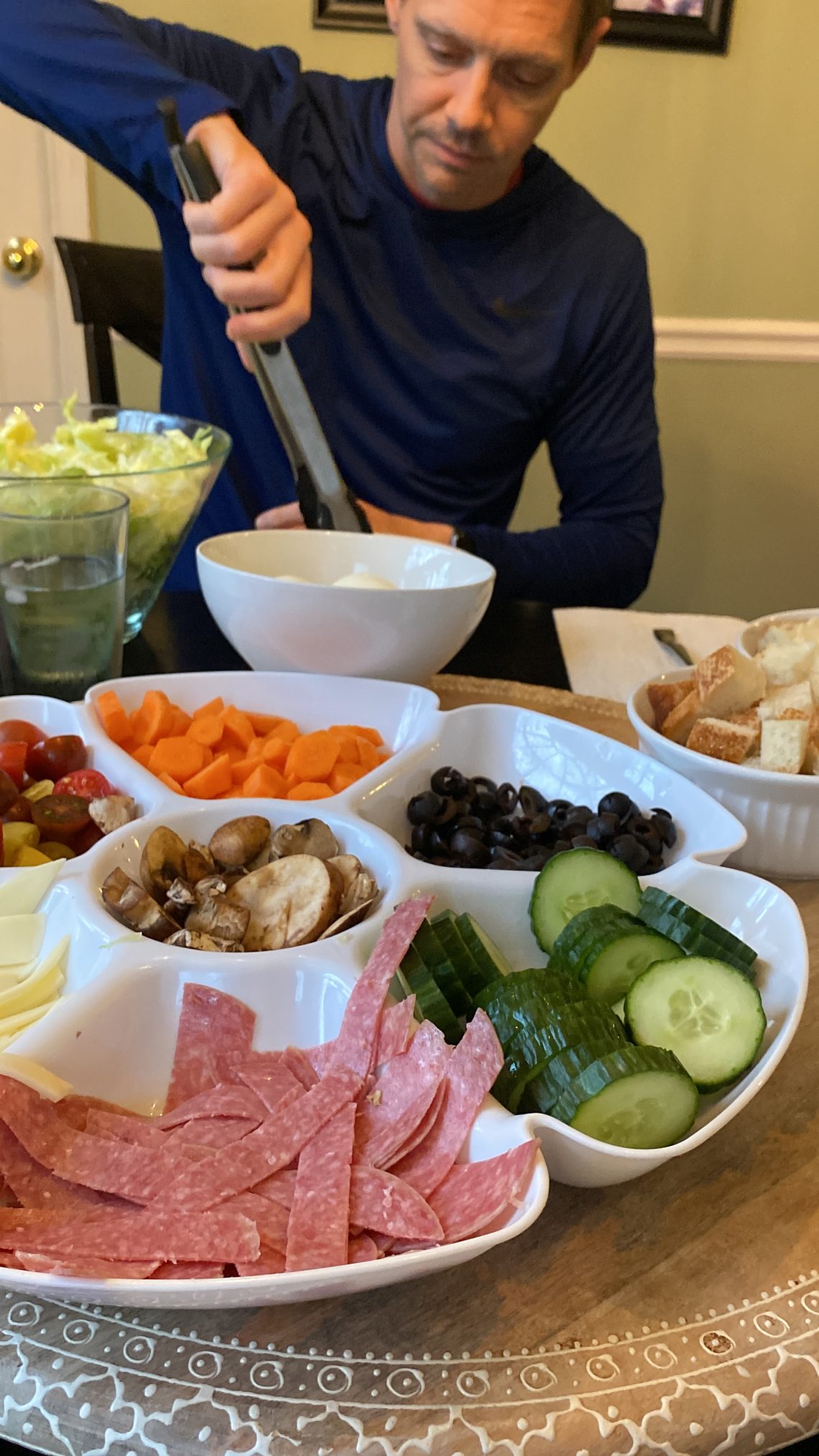 Weekly Menu: Balancing Family Favorites with New Culinary Adventures
This week, we had an exciting menu featuring some delicious dishes. Due to our busy schedules, we didn't get to all of them. That just means we will pull some of these recipes into next week's plan.
Monday (Meatless): Italian Chopped Salad, Bread Our week started with a family favorite that even the kids loved! This Italian Chopped Salad was not only a great way for the little ones to get their vegetables but also a flavorful and satisfying meal for the whole family.
Tuesday: Instant Pot Pork Tenderloin, Rice, Asparagus Next up, we had a succulent Instant Pot Pork Tenderloin, served with fluffy rice and tender asparagus. This dish was a hit with everyone at the table, offering a comforting and delicious meal.
Wednesday: Went out for dinner
Thursday: Went out for dinner
Friday: Eating Out On Friday, we took a break from cooking and enjoyed a night out at a local restaurant. It's always great to explore the culinary scene and try new dishes!
Saturday: Shrimp Fettuccine Alfredo To wrap up the week, we are indulging in a creamy and decadent Shrimp Fettuccine Alfredo. This dish is a delicious way to end a week of fantastic meals and culinary adventures.
Last week's menu was filled with delightful dishes, both old and new. We hope our culinary journey has inspired you to try some new recipes or revisit some family favorites in your own kitchen. Happy cooking!