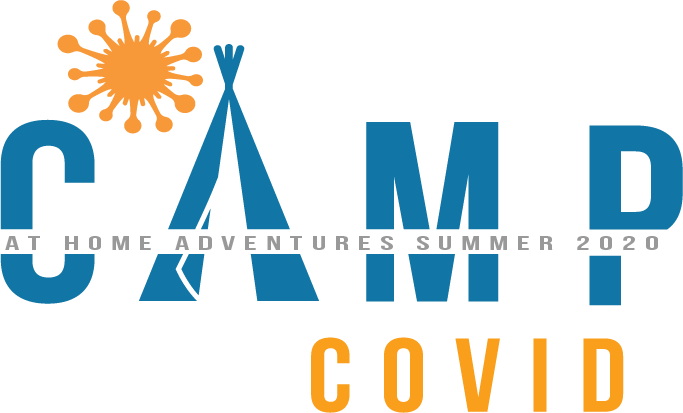 There is no registration and no cost to use the site. You are encouraged to follow Camp Covid on social media and sign up for our email list to stay updated on the latest camp themes and activities.
Each week of camp contain the following:
Outdoor Activities : We gotta get these kids outside. Not only does their physical and mental health require it, but seriously, what is summer vacation without plenty of fun in the sun. Some of the outdoor activities do encourage the participation of the whole family, making for some great mid day or after work activities.
Indoor Activities: From board games to movies, these activities are good for rainy days or simply when you need a break from the sun.
Arts/Craft Activities: From traditional summer camp crafts to a little out of the box creativity, each week your child will have the opportunity to create a masterpiece of their own. Beware, the projects can get a little messy and some projects will require adult supervision and assistance.
Cooking / Food Activities: So, a little disclaimer: most of the snack/food recipes are not healthy. In fact, they are meant to be a fun little treat that your kid will be excited to make and taste. Feel free to skip or substitute this activity if it falls outside of your dietary preferences/restrictions. Adult supervision is highly recommended and required for these activities.
Suggestions for virtual gatherings : The importance of community is so pressing this summer, especially considering most of our kids have been away from each other since March. Because of this, each week contains suggestions for some possible camp theme specific calls, topics and activities the kids can engage in during the week. For privacy and safety reasons, parents are encouraged to organize their own virtual meet ups with other families using the suggestions provided.
Supplies: Each week, a supply list is provided so that you will have the proper materials to participate in the activities of your choice. Some of the supply list link you to Amazon, which Camp Covid may receive a small compensation from if you purchase. This compensation helps with the upkeep of the site. You are not at all obligated to purchase from these list and are welcome to purchase similar items else where.
We hope you enjoy Camp Covid. And look forward to sharing ideas, support and camp photos on our Facebook group. Happy Camping!