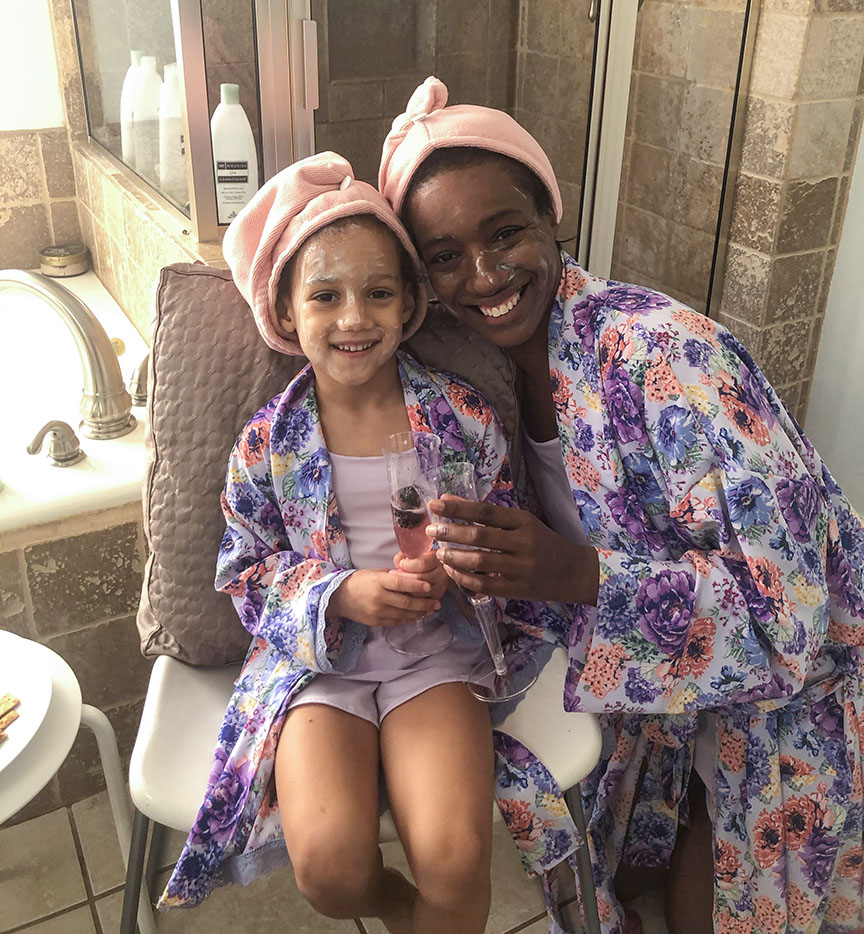 At the request of my favorite girl, this week is Glam Camp.  My little princess has been  craving mommy /daughter time.  So during this week, we will  be feeding our minds  with lessons about some awesome  women who have made their marks on this world,  our bellies with some delicious meals  and our spirits with some  much needed pampering and relaxation.   While we are hoping to reel in the guys for some of the activities, this week will focus mainly on us girls.  
Some highlights for the week include:   
Mommy/daughter spa day
Mommy/daughter work outs 
Princess tea party
Sewing/fashion design
Mommy/daughter slumber party. 
Active Activities
Mother /Daughter Activity
Craft/Art Activities
Cooking / Snack Activities
Lessons
Active Activities
Mother /Daughter Activity
Craft/Art Activities
Cooking / Snack Activities
Lessons