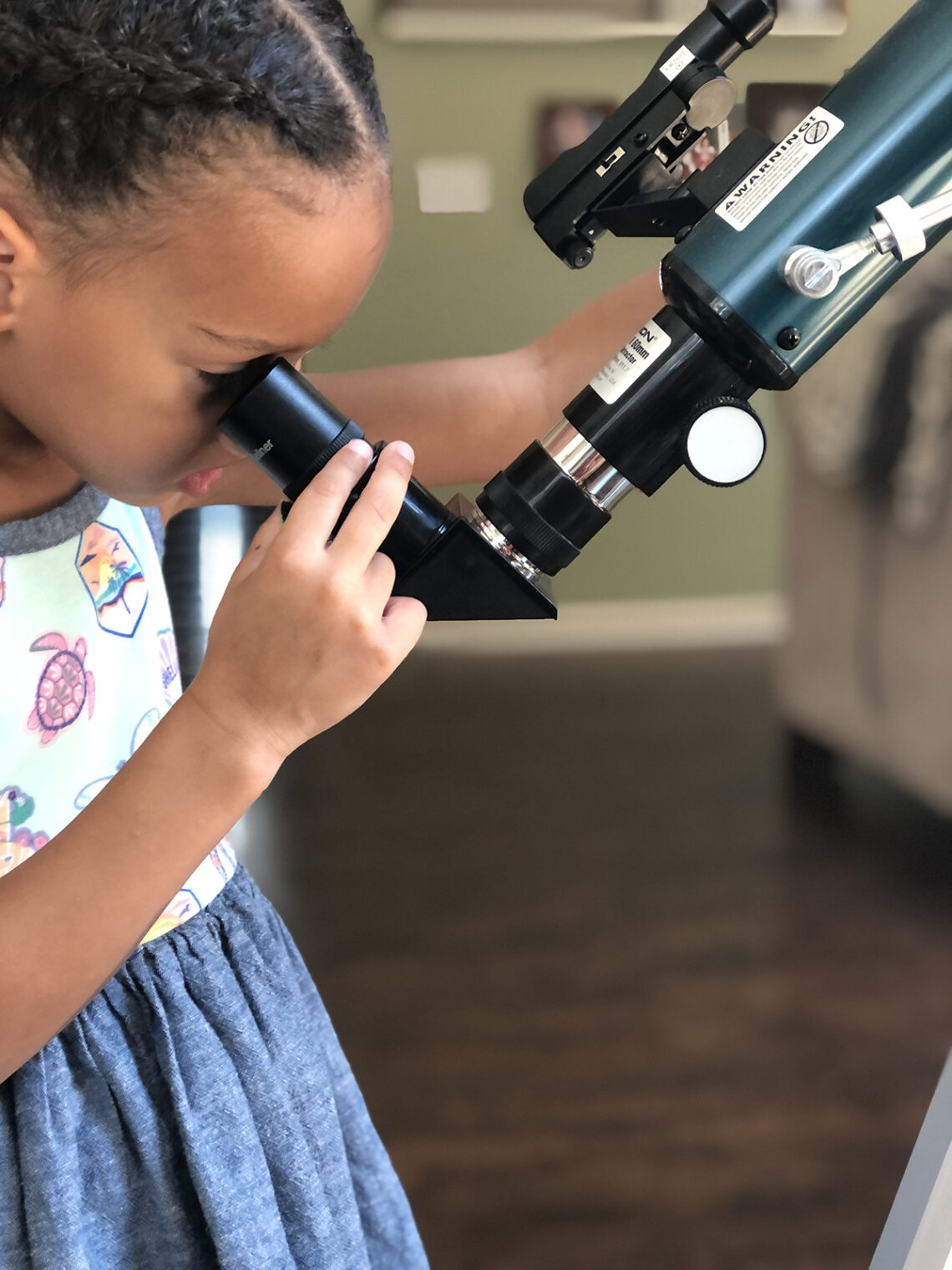 My little scientists love anything out of this world, so we are excited to host our own Space Camp!
This week will take a close look at the moon, stars, and galaxy. We will read books about space, do space-related art and science projects and visit the US Space & Rocket Center in Huntsville Alabama.
Highlights for this week include
Creating Space Stained Sun Catcher
Launching Bottle Rockets
Watching Space Jam 2
Making Astronaut Ice Cream.
As always, you are welcome to join us. The supply list and schedule are listed below.
July 26-July 30
Field Trip Fridays
Activity Supply List
We use a combination of the supplies on this list as well as some supplies we already have at home. We do receive a small commission for any purchases made using the included links
Chalk Pastel Art

Black drawing paper, chalk pastel paper, scrapbook paper or construction paper
Chalk pastels
Blending stick or q-tips (optional)
Paper towels
Workable fixative (optional)
Space Stained Glass Suncatchers

clear plastic plates

Pebeo Vitrail stained glass paints (blue, purple, pink, white and golden were the primary colours)
white acrylic paint
pipettes & brushes
Galaxy Playdough

Flour
Salt
Cream of tater
Vegetable oil
Black gel food coloring
Blue glitter
Pink glitter
Black glitter
Silver glitter
Galaxy Jars

jar,
water,
fine glitter,
paint, and
a ton of cotton balls.
Bottle Rocket

An empty, rinsed pop/soda bottle
Baking Soda
Vinegar
Paper towel
A cork (or substitute something like a pool noodle piece, a cork will give more power to your launch!)
Your newly constructed launchpad
Astronaut Ice Cream

6 large egg whites, at room temperature

1/2 teaspoon cream of tartar

1 1/2 cups sugar

1 tablespoon vanilla extract (or 1 tsp peppermint extract)

Gel food coloring (optional)

Mini chocolate chips for the mint chip flavor