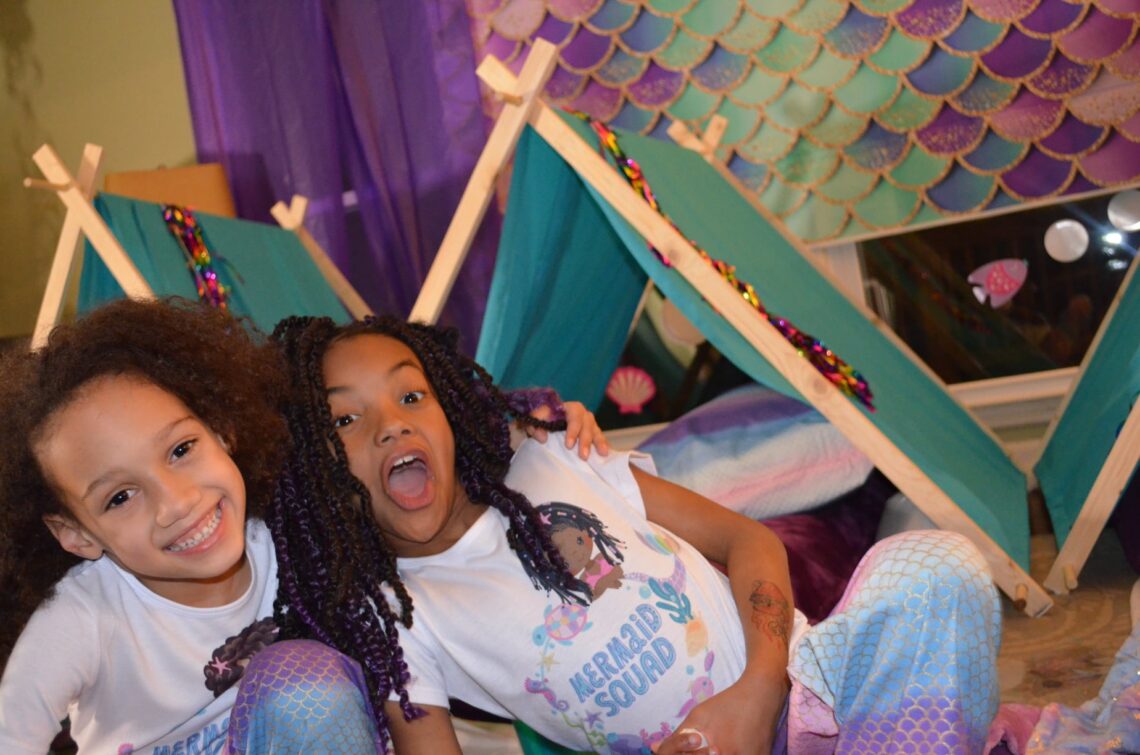 Mermaid Sleepover Tea Party
To celebrate turning 6, my daughter asked for a mermaid-themed sleepover. What started out as a plan to host a small sleepover for three cousins turned into me building tents, sewing pillows & pajamas, making tumblers,  face masks,  and a host of other things.   To shake things up a bit, Ansley asked for a tea party to be incorporated into this whole thing.  So.. we added that in too.  Because.. why not?  So, How did we do it?
We got inspired. 
Pinterest is a planner's best friend.  I created the linked board and loaded it with a ton of ideas.  We then picked out our favorites and began planning. Pinterest was great in helping us narrow down what we really wanted the party to look like, what food we would serve, and what party activities to engage in.    It really is the ultimate starting point for planning any event.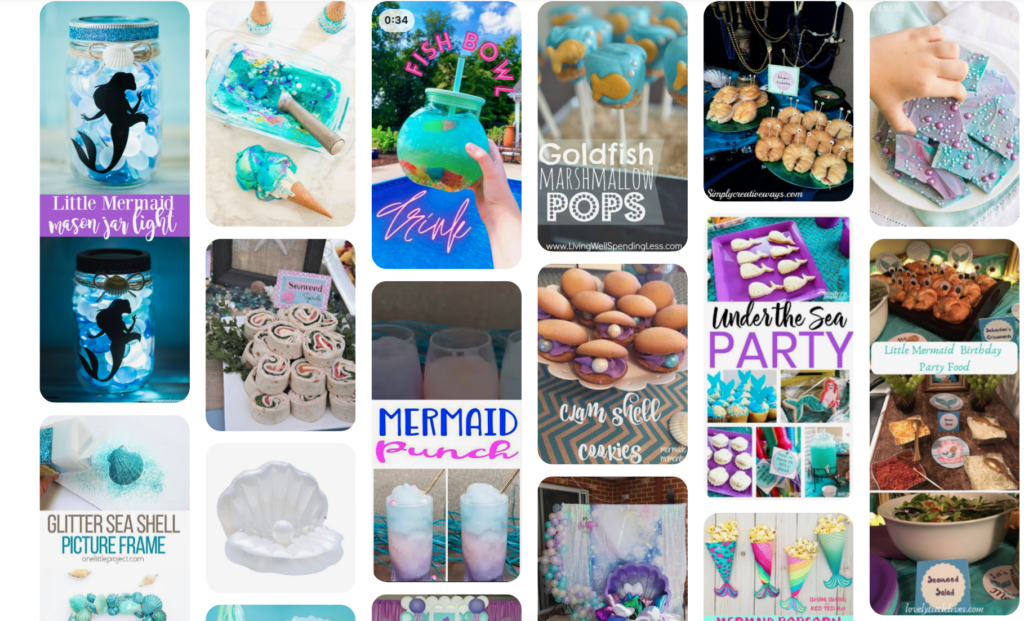 I personalized the party theme 
In planning this  party, it was super important to me that the girls be able to see themselves represented in the imagery used. Because it is diffiult if not impossible to find  decor and other party products that feature little black girls in all the beautiful shades they come, I had to produce black mermaid party decor  myself.    When I found this cute mermaid illustration bundle from Mujka design, I knew that it would be the perfect design bundle to use to create items for the party. 
I made things. (tents, pillows, pajamas, mask, cups)
I built tents. Following the directions posted by all things thrifty, I made three tents. It really just requires a few pieces of wood, a drill, about 2.5 yards of fabric, and a sewing machine or glue gun to attach the fabric. I also added foam pieces at the bottom so the wood would not scratch the floors.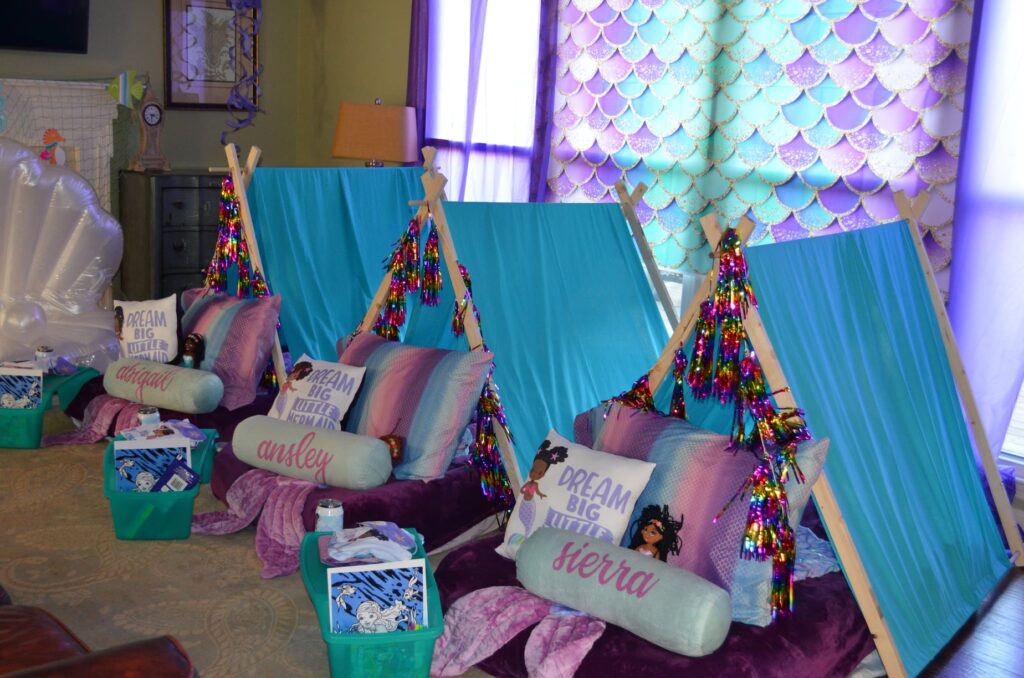 Sublimation printing is my Jam! Mostly because it allows me to print on pretty much anything. I sublimated the mask, pillowcases, t-shirts, and cups. I then sewed the pillows, pillowcases, and pajama pants.
I bought things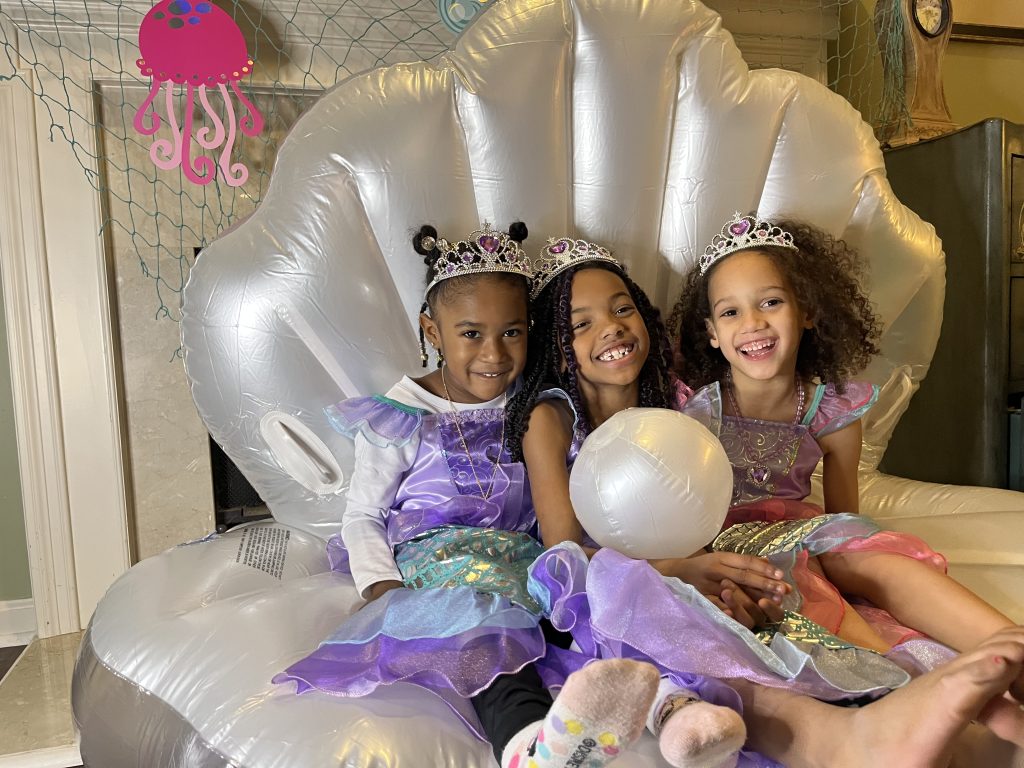 These adorable black mermaid dolls are from Ikuzi. The girls loved how much the dolls favored them. I purchased the costumes, mermaid tail blankets, decor,  craft supplies, and giant inflatable clamshell from Amazon.
Gone are the days when I believe that every aspect of my events have to be handmade. So, like all of my more recent events, the party was a combination of handmade and store-bought items. When determining what to buy versus what to make, I ask myself a few questions.
(a) Is it above my skillset? As much as I would like to believe that I can make anything, I have learned to keep it real with myself when it comes to some of these DIY projects. Sure it may take Jessica just 15 minutes to whip up some mermaid costumes. But Jessica has been an avid costume maker for 6 years. Her 15 minutes can quickly turn into Kisha's 15 hours. In the wise words of Kimberly "Sweet Brown" Wilkins, "ain't nobody got time for that."
(b)Will it cost more to make than to buy? This goes for both material and time. Just because I can make it doesn't mean I should, or I actually want to. Hence, I purchased the backdrop and other paper/plastic decorations for the event.
I put it all together. Occasionally, I will have a full design plan before decorating an event. For this one, I just played with the setup until it looked/felt right. Once I got the final nod of approval from my little mermaid, we were good to go.
I made a rough outline of activities.
 These girls love each other. So leaving them to their own devices would have been perfectly ok.  But Ansley wanted a tea party, so we turned that into dinner.  Our tea party menu of cucumber and pb & J sandwiches (cut into fun shapes using sea-themed cookie cutters.), pizza bites, pretzel bites, an assortment of fruits and veggies, and of course, macrons and other desserts were a hit.  
We did a few arts and crafts projects. We made mermaid nightlights from plastic mason jars, rocks, mermaid stickers, and fairy lights. The girls also enjoyed coloring images of mermaids that looked like them. The plan was to watch the little mermaid or even Luca. However, singing at the top of their lungs to Encanto won out in the end. The next morning, we ate a fun breakfast of pancakes topped with ice cream and an assortment of toppings.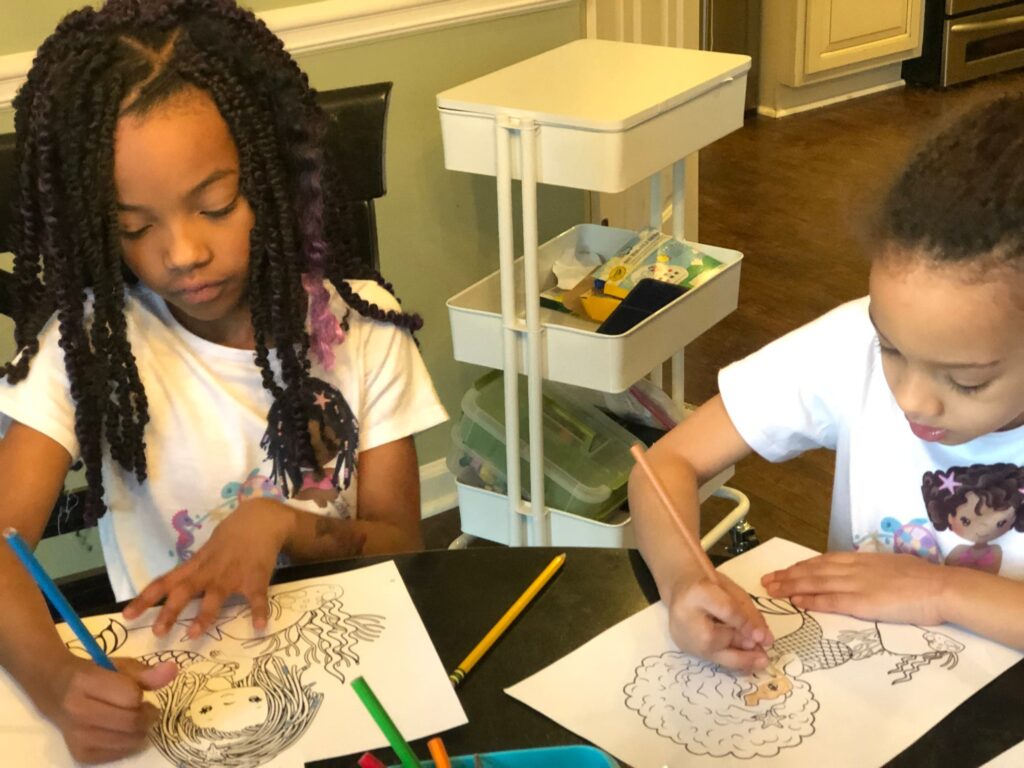 The girls left with various party gifts, including their tents, blankets, pillows, mermaid dolls, cups, costumes, and a host of other goodies. While this may seem like it was a little over the top, I had fun planning this event for 3 these three little ladies.   Even though it took a lot of time, energy, and effort, I would not change it for the world. I mean, look at those smiles.  These little ladies are everything.  And making these types of memories is priceless.