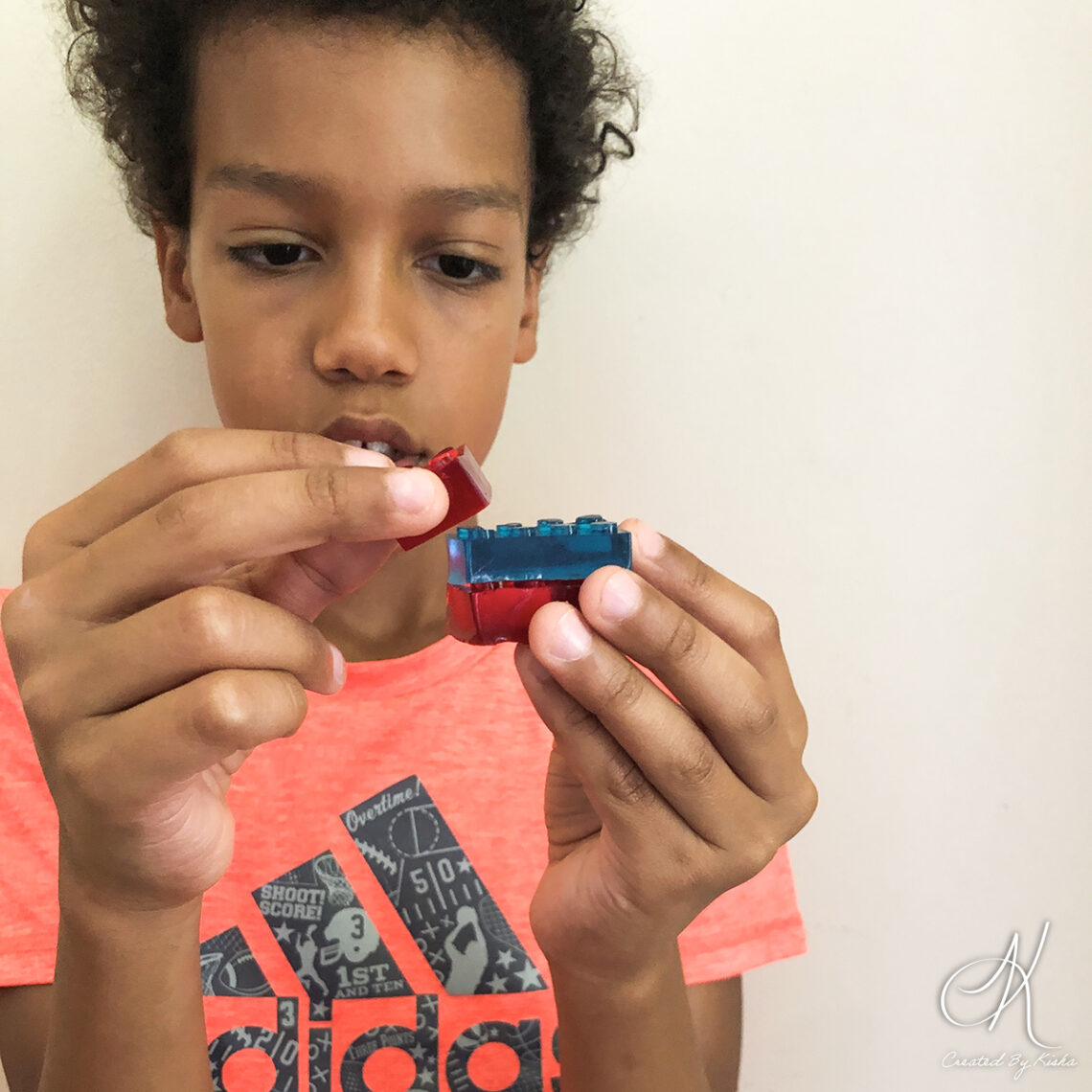 I find myself often surprised at how simple certain things are to make. Seriously, who knew with only 4 ingredients, you can make your own gummies. All the credit for how to make this fun food you can play with is given to the late Grant Thompson over at the King of Random. Unfortunately, Grant passed away a few years ago. I hope his family smiles knowing his awesome ideas are creating lasting memories in the hearts of all his fans.
Grant gives some great tips on leveling up your lego gummies. He suggests adding vitamins to your mixture to make your gummies healthy and using real lego plates to increase the stackability of your legos. All these tips and more are included in Grant's instruction video below. The only modifications we made were to double all of the ingredients since we made 2 different boxes of jello (one red and one blue). And we poured our excess gummy mixture into some Auburn molds we already had.
We hope you enjoy making and playing with these gummies as much as we did!
Lego (& Auburn) Gummies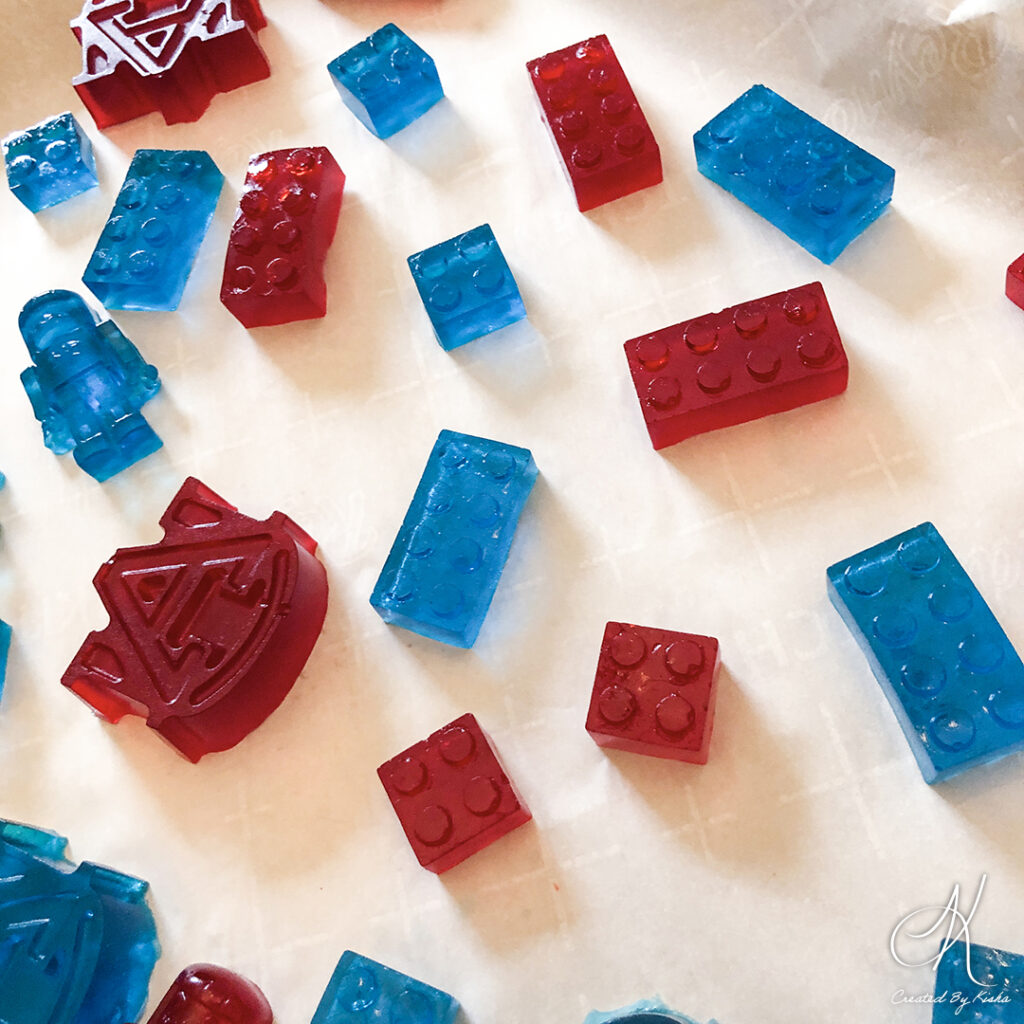 Ingredients
1 box Jell-O
¼ cup corn syrup
2 packets unflavored gelatin
½ cup water, very cold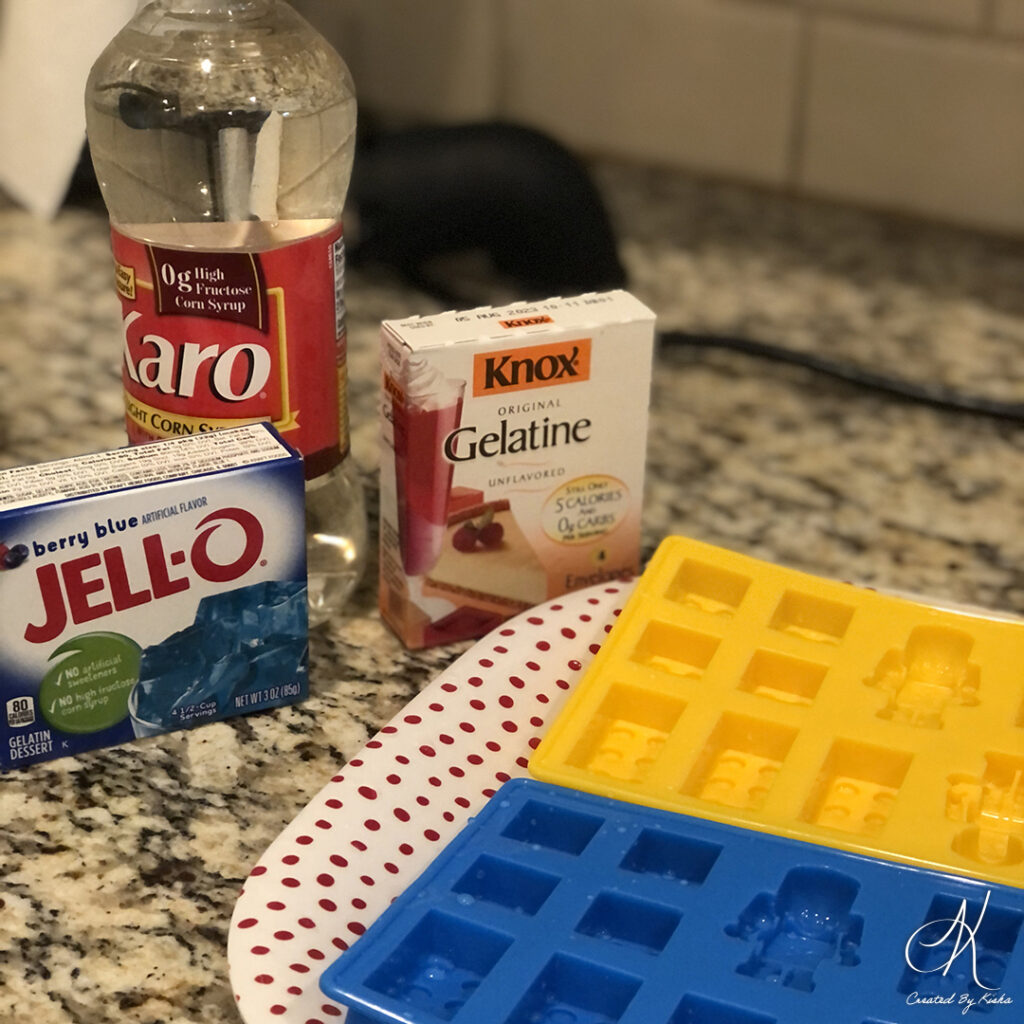 Directions
In a cup or bowl, add corn syrup to very cold water. Stir until the syrup is completely dissolved and clear.
Pour the mixture into a cold pot. DO NOT TURN ON THE STOVE. ,
Stir in the gelatin and Jell-O and mix well. It is important that all ingredients are dissolved before turning on the heat.
Set the stove to low/medium and let the mixture heat for five -10 minutes – stirring mixture occasionally to avoid burning it.
Carefully pour mixture into your molds. The mixture is hot so be careful not to burn yourself. We used squeeze bottles to make pouring the mixture into the molds easier and to avoid spillage.
Allow gummies to cool on a table our countertop for five hours, pop them out of the molds and enjoy !
Grant Thompsons Video Instructions