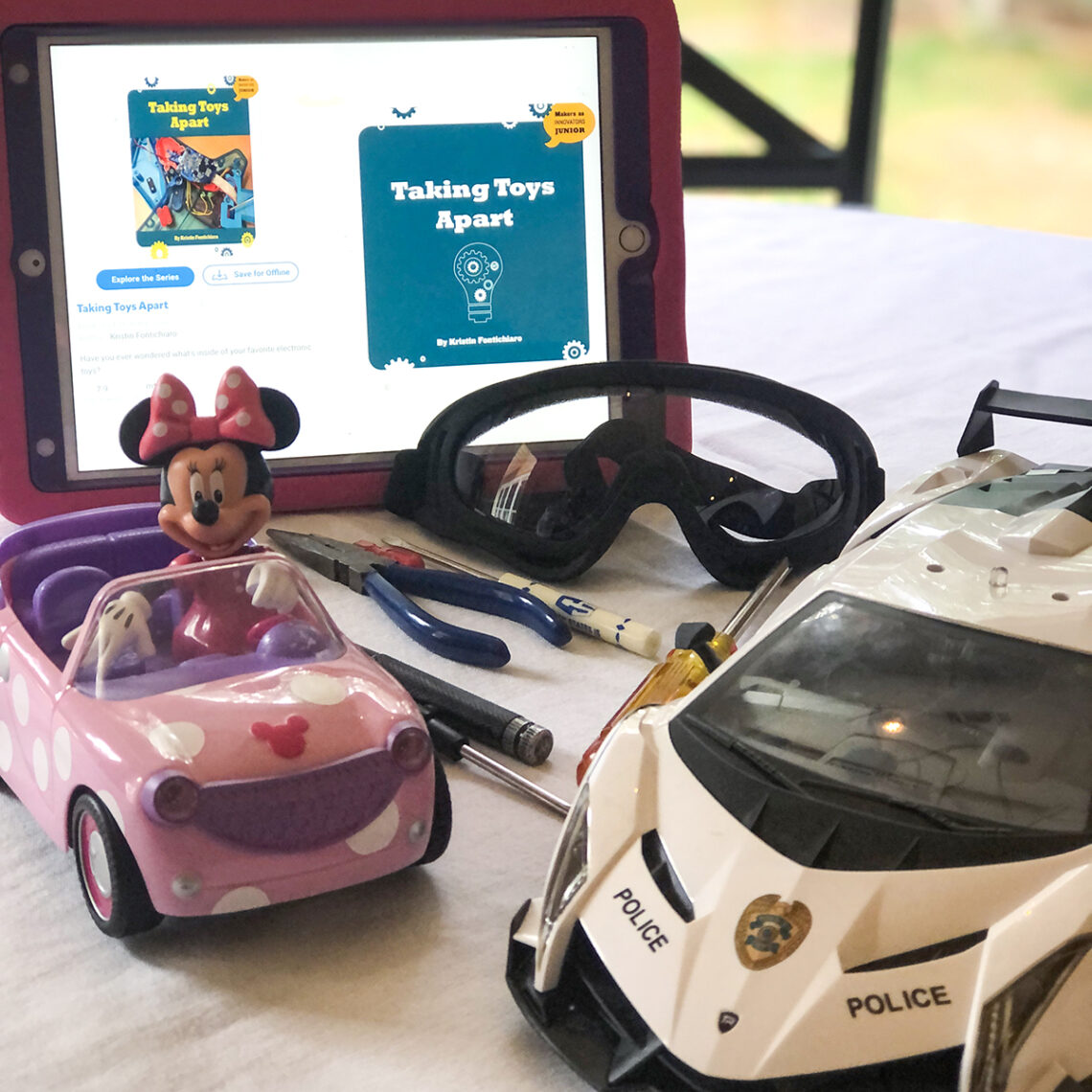 If I knew that giving my kids a few tools, some old toys, and permission to take the toys apart would lead to hours of engagement, I would've done it years ago. Following along with this simple book Taking Toys Apart by Kristin Fontichiaro we learned how to safely disassemble some old toy cars. From removing the outer carriage to extracting the circuit board, this highly educational activity exposed us to the inner working of circuits, motors, resistors, capacitors, switches, and overall how electricity works. The kids were super pumped about this activity and asked if we can do it again soon.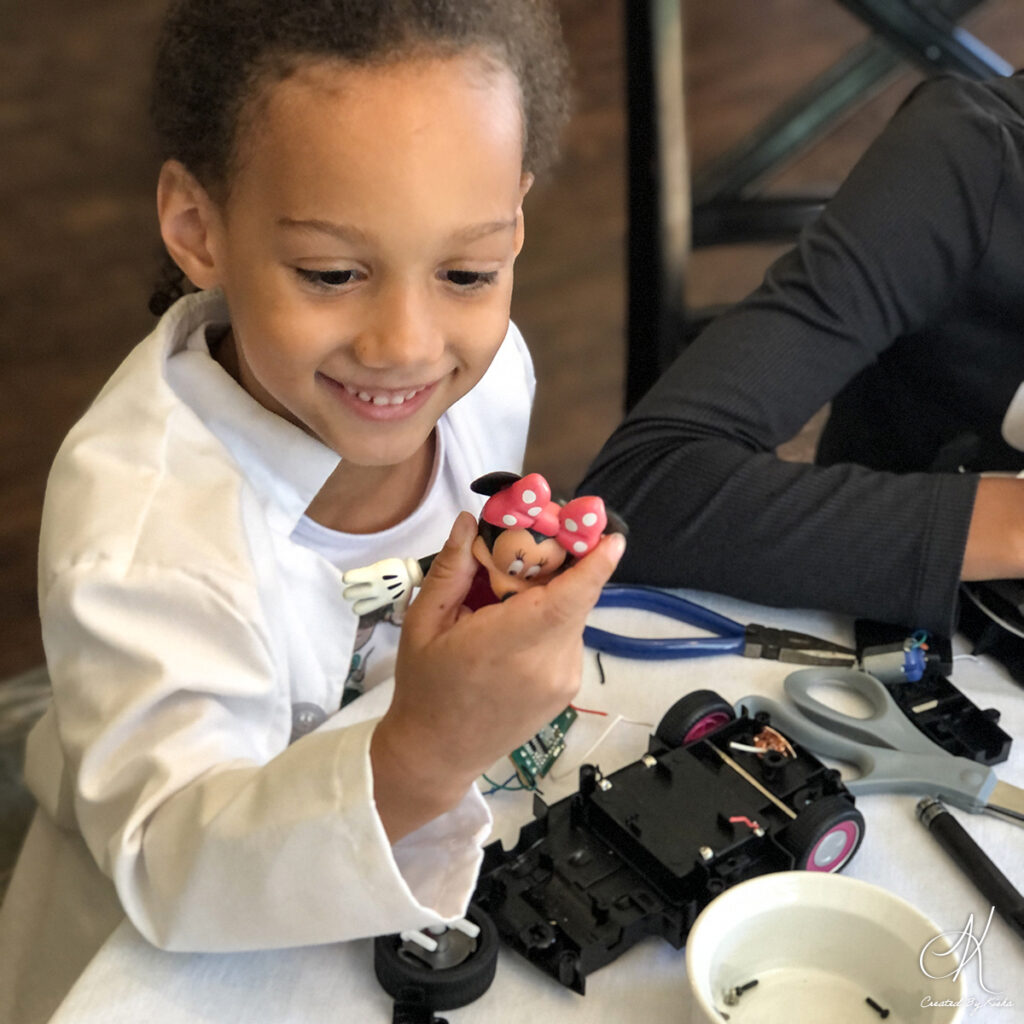 How we prepared
As you have probably realized, there is an educational component to our camp day each day. To prepare for this activity, we watched a short video about circuits called the Power of Circuits (video included below). While Jackson's knowledge of circuits was a bit advanced for the video, the simplicity in which circuits are described is perfect for Ansley, age 5. We then followed along with the steps outlined in Taking Toys Apart to disassemble our cars.
Materials Needed
old electronic toy
safety glasses/goggles
needle nose pliers
safety gloves
scissors
screwdrivers
small dish to put all the small parts in
Parents: Remove batteries from the toy for your child. Failing to do so can cause electrical shock.. Batteries also sometimes leak which can cause chemical burns.
Remove cover with small screwdriver. This step may also require parental help as the screws holding the toy together are typically tight. I simply loosened the screws and allowed my kids to do the rest. We placed all the small screws in a small dish so we would not lose any.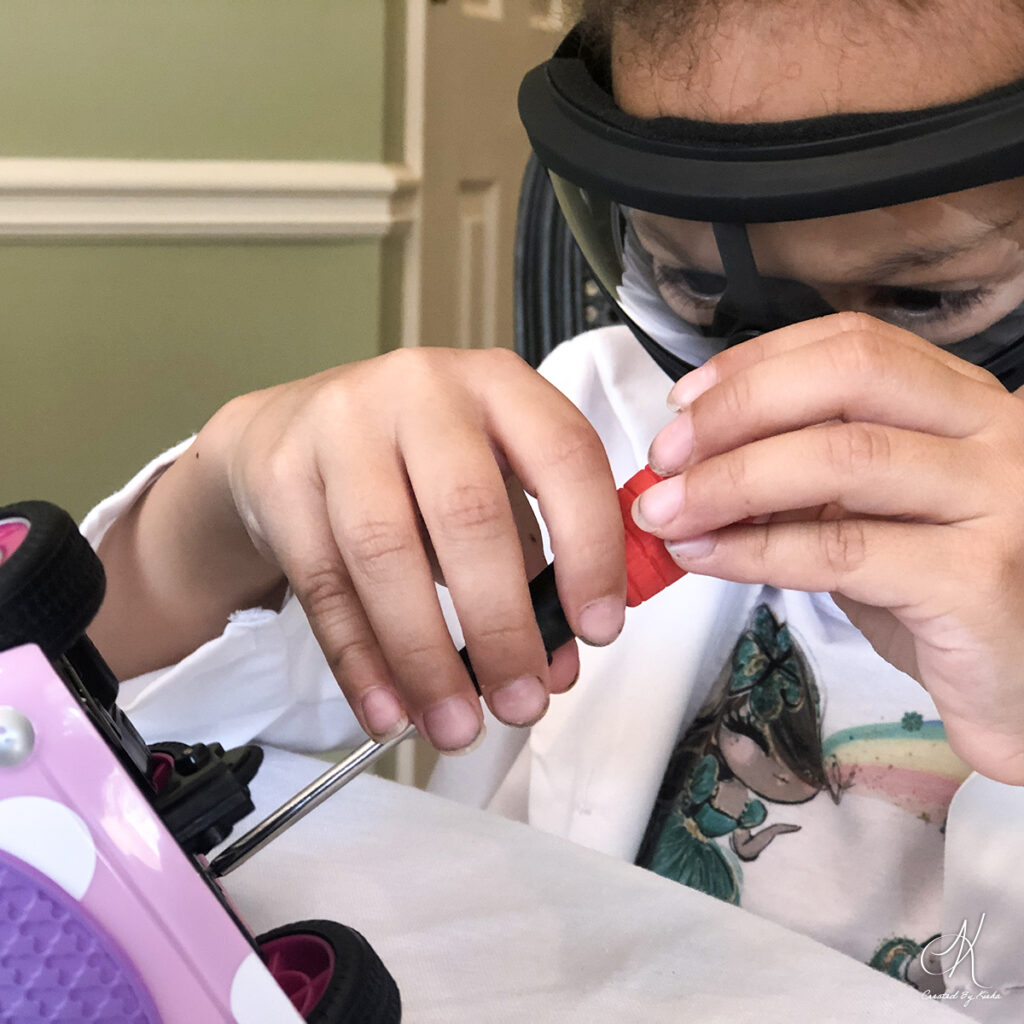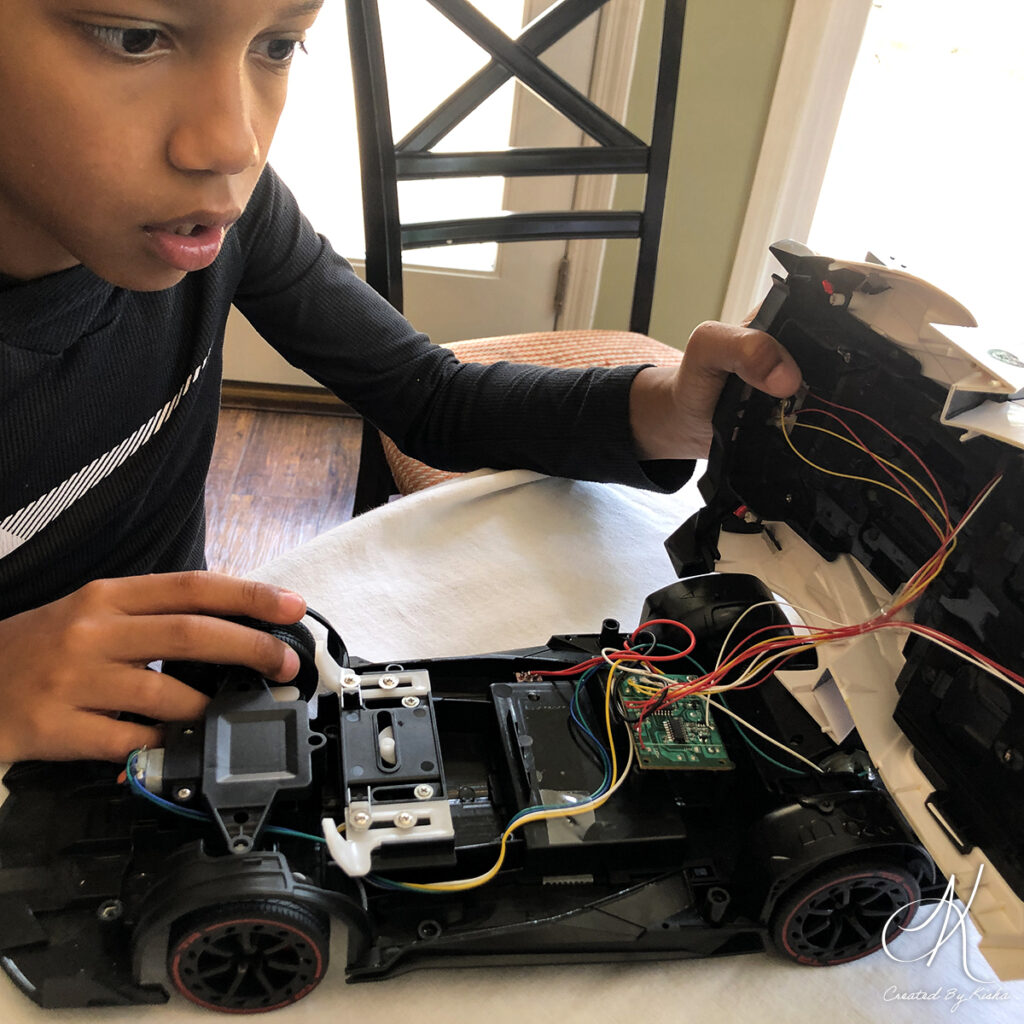 3. Using scissors, screwdrivers, and pliers, take out all the parts and observe. Because we disassembled cars we were able to remove motors, lights, circuit boards, switches, wheels, seats, windows, etc.
4. Discard your vehicle parts. By the time they were done, the cars were completely disassembled so we safely discarded the vehicle parts. For an extra challenge, you can try to reassemble your vehicle. But since we cut all of our wires, our cars would no longer work.
Important Safety Tips
This activity requires supervision. Please be sure you observe your child during this exercise, especially if they are very young. Cuts, burns, and choking can occur if your child is not properly supervised during this activity.
Parents, please remove batteries before opening the toys. Failing to do so can cause your child to sustain electrical shock or chemical burn. Avoid solar-powered toys as the power is stored in the toy and can hurt your child if he/she is not careful
Do not use toys with screens as they can contain harmful products.
Wearing Goggles & Gloves are highly recommended and encouraged.
The Power Of Circuits Video