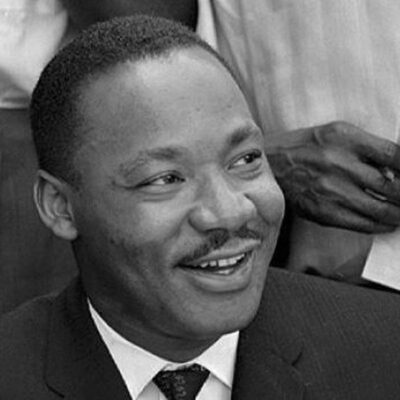 Socially Distanced Ways to Celebrate the MLK Holiday
Tomorrow we remember the life and legacy of civil rights icon,  Rev. Dr. Martin Luther King.    Listed are a few ways your family can celebrate MLK Day in a safe and socially distanced fashion
Register and Join The MLK Live Stream Celebration. The National Civil Rights Museum will host a virtual King Day celebration on January 18, 2021, via Livestream at 12:00 noon and 6:00 pm Central TIME. The event will showcase Dr. King's work, the history of how the national holiday came to be, as well as how the museum has celebrated the holiday in years past. Attendance is free but REGISTRATION IS REQUIRED. To register, click here.
Virtually Visit A Civil Rights Museum. Virtual visits to museums are a cool and safe way to explore exhibits featuring Dr. King. Both virtual tours are interactive and allow the viewer to use his/her mouse or the controls on the screen to view the full experience in 360 Degrees.
The National Civil Rights Museum is located at the Lorraine Hotel, the location where Dr. King was assassinated. The virtual tour features exhibits explaining how Dr. King's teachings influenced key moments in the Civil Rights Movement like the Montgomery Bus Boycotts, the Student Sit-Ins, and the Memphis Sanitation Workers Strike.
The National Center for Civil and & Human Rights (NCCHR) is located in Atlanta, Georgia, the birthplace of Dr. Martin Luther King, In addition to hosting a plethora of exhibits on the civil rights movement, NCCHR is currently displaying the Morehouse College Martin Luther King, Jr. Collection which allows visitors to view the personal papers and items of Dr. Martin Luther King, Jr. spanning from 1944 to 1968.
Read About Him. Epic has an assortment of books available to read about the life of Dr.  King.   There is an animated video of the book "Let the Children March" that we plan to watch as a family.  Although the book is geared toward children, it provides an amazingly informative narrative about how with King's leadership, children & teens played an integral role in changing the hearts,  minds, and laws of this country.    If you do not have an Epic subscription,  you can also watch a reading of the book on YouTube or order a copy of the book from Amazon.  Over the course of the week, we will also read  Itty Bitty Bio:  Dr. King,  When King Wore Roller Skates & Let Freedom Sing further our understanding of King's impact on America. 
Have a socially distanced day of service. At the encouragement of the King Family, many families spend the MLK holiday engaged in community service.    With a mask, gloves, and a little social distance, you can join in on this tradition by engaging in one of the suggested socially distanced service projects below.  
Reach out to an elderly person, single parent, or anyone who needs help and offer to paint and/or repair anything that needs fixing on the outside of his/her homes.
Volunteer to clean up trash around a neighborhood.
Organize a socially distanced hike or nature walk (if you're able to in your area) and bring bags to collect trash along the trails.
Create a meal sign-up where local restaurants can sign up to provide food to healthcare staff and gather donations on the same sign-up to fund the meals.
Buy gift cards from local restaurants or service companies and give to those in need.
Adopt an ederly "grandfriend." Write them letters, call them, and send goodies to their residence.
Create a "shop squad" through a sign-up to individually pick up groceries and medicine for elderly people in your community.
Deliver doorstep meals to homebound individuals.
Call up elderly people who live alone to check if they need anything.
Gather combs, toothbrushes, shampoo, razors, etc. to make "I Care" kits for people who are homeless.