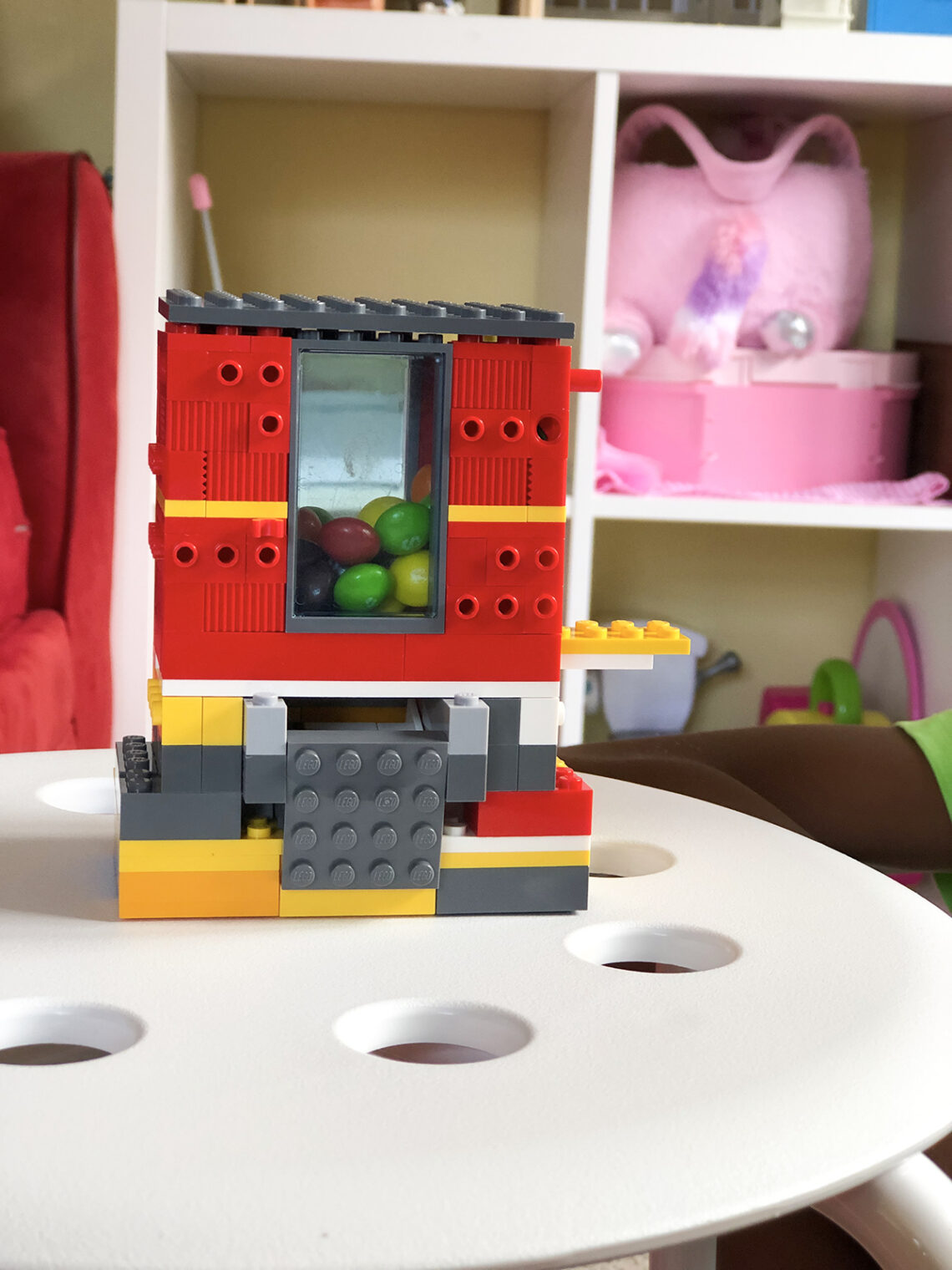 If your house is anything like ours, then you have more legos than you know what to do with. Because my kids rarely reassemble the original project that the legos were purchased for, we are often on the hunt for new and creative lego instructions to make new things. We were excited to find the Lego Candy Dispenser instructions created by Sarah at Frugal Fun for Boys & Girls. A video showing how the dispenser works is located at the bottom of this post.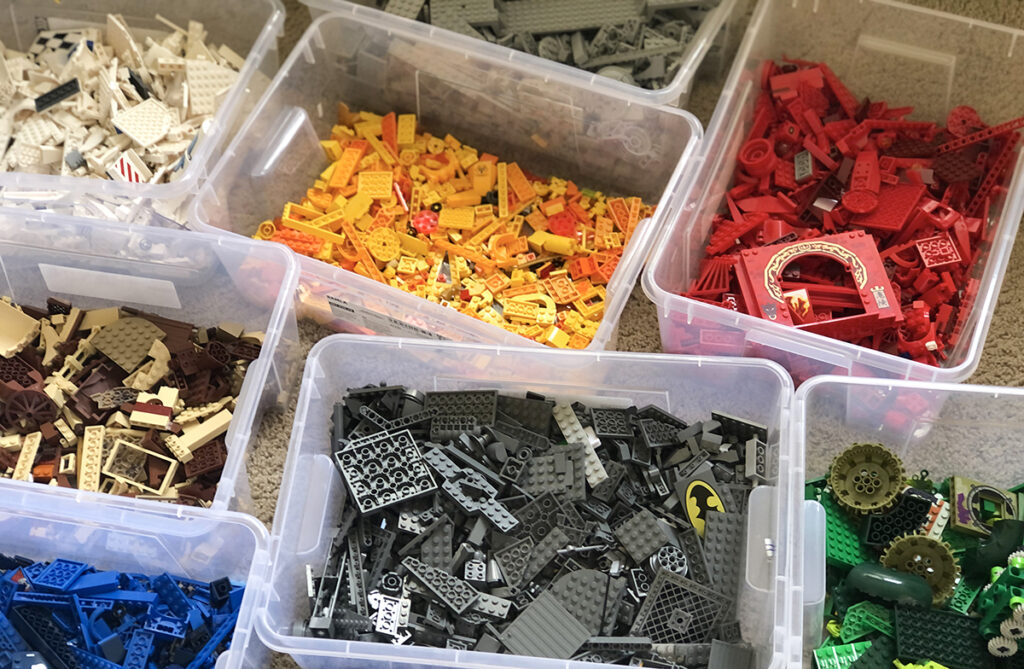 The directions provided are really easy to follow. We did have to modify a few pieces because we did not have the exact lego blocks used in the instructions. If you read through the instructions once before you begin to assemble, you will understand the basic construction of the candy dispenser and should be able to easily find suitable substitutes in your stash. The only modification we made was creating a hinged top on the top of our dispenser to make getting candy in and out easier.
Once your dispenser is done, fill it with M & M's, Skittles, or any other small-sized candy. My kids enjoyed both assembling this project as well as the skittles that came from it, once we were done.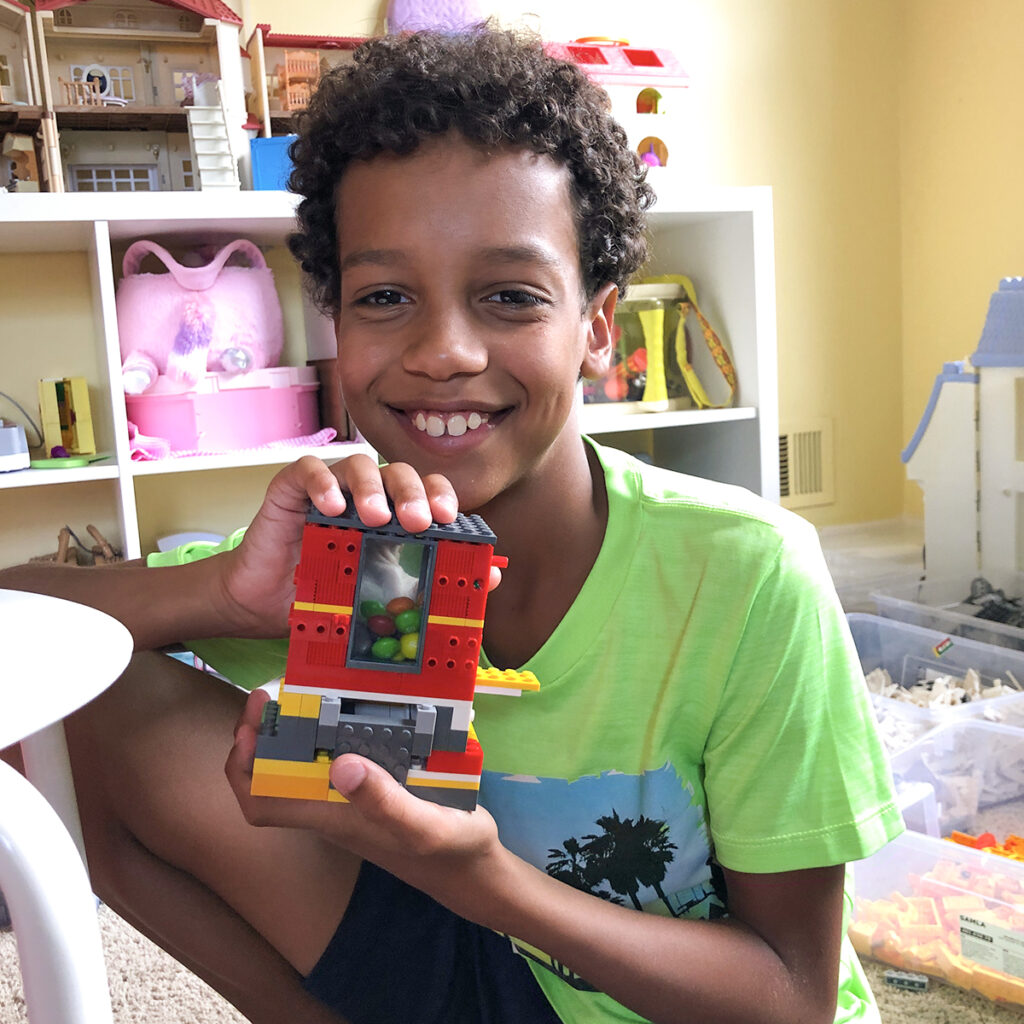 Follow me on Instagram for more fun activities to do with your kids.